Feature



7   //   


05 Jun 2019, 15:46 IST


SHARE
Share Options
×
Facebook
Twitter
Flipboard
Reddit
Google+
Email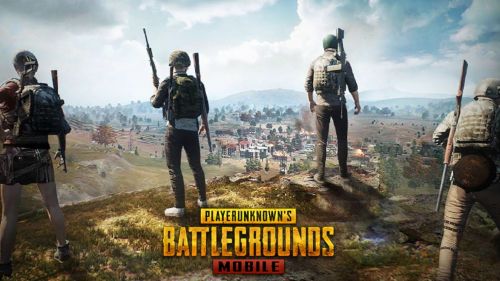 PUBG Mobile
We all play PUBG Mobile. But some of us are in Ace tier, some are in Platinum and some are in Gold. So, have you ever wondered what makes the difference? The early game survival in a crowdy place is a big factor. PUBG Mobile is now not just a casual game, it needs right skillset to survive in early actions. And guess what, one can not achieve the skillset in a day. It takes a significant amount of time to understand the game mechanics to improve the gameplay. Today in this article, I'll talk about 4 tips that you should keep in mind to excel in PUBG Mobile.
#1 Popular Crowded areas: Popular spots in the map are generally crowded. You get to choose more early game action with the places like Pochinki, Military base of Erangel, El Pozo of Miramar etc. So, if you want to have more early game actions, you should definitely land on places like this. But you should also know that the distance is equally proportional to the number of arriving people. The higher the distance from the airplane, the lesser number of people will arrive. Otherwise, you can always pick less crowded areas to focus on looting.
#2 Get a gun first: Landing in a crowded space and getting out of it alive is a big thing. So, for that, you need to get a gun first. Otherwise, you'll get premature death in the game.
#3 Know the right gun: So if we are talking about early game actions, there are certain times when shotguns outperform all other guns. Especially in the close combats of the early game, shotguns are very dangerous. Even if a player with M16A4 faces a shotgun guy in vry close combat gun, the shotgun guy is going to knock the the M16A4 guy. Another example is of AKM. It deals massive damage in close combat. So, AKM will outperform all other Assault Rifles in close range.
#4 Always keep moving: Changing place becomes a key to win sometimes. If you are stuck at the same place and keep firing the enemies then it will be easy for your enemies to hunt you down. Changing places will confuse your enemy and give you a great advantage.
These are the things that you should keep in mind to survive the early game. Have you got any other tips on your mind? Feel free to let us know in the comments below!
For the latest Video Game News, follow Sportskeeda.
Fetching more content…
');
storiesList.insertAdjacentHTML('beforeend', '
End Page ' + pageNumber + '
');
window.addEventListener("scroll", onWindowScroll);
function onWindowScroll(e) {
var st = window.pageYOffset || document.documentElement.scrollTop;
if (!infiniteScrollRequestInProgress) {
if (st > lastScrollTop) {
direction = 'down';
}
else if (st = contentHeight || yOffset 1 ? min_page -1 : min_page);
if(page_to_be_fetched > 1) {
timelineLoadingDivTop.style.display = 'block';
}
}
if(page_to_be_fetched > max_page || page_to_be_fetched -1 ? postType : "News";
var category = "Scroll: " + type;
if (typeof ga_event == 'function' && data.trim() != ") {
ga_event(category, action, label);
}
if (data.trim() != ") {
pageNumber = page_to_be_fetched;
if(direction == 'down')
{
max_page += 1;
storiesList.insertAdjacentHTML('beforeend', '
Start Page '+ pageNumber +'
');
storiesList.insertAdjacentHTML('beforeend', data);
storiesList.insertAdjacentHTML('beforeend', '
End Page '+ pageNumber +'
');
timelineLoadingDivBottom.style.display = 'none';
}
else if(direction == 'up')
{
if(min_page > 1)
min_page -= 1;
storiesList.insertAdjacentHTML('afterbegin', '
End Page '+ pageNumber +'
');
storiesList.insertAdjacentHTML('afterbegin', data);
storiesList.insertAdjacentHTML('afterbegin', '
Start Page '+ pageNumber +'
');
timelineLoadingDivTop.style.display = 'none';
}
infiniteScrollRequestInProgress = false;
} else {
timelineLoadingDivTop.style.display = 'none';
timelineLoadingDivBottom.style.display = 'none';
}
removeDuplicateStories();
refreshScores();
// This is done so that the argument value gets corrected in case the user loads the feed by giving page as param and then switches the feed.
window.scrollTo(window.scrollX, window.scrollY + 1);
}, function (error) {
console.log(error);
infiniteScrollRequestInProgress = false;
timelineLoadingDivTop.style.display = 'none';
timelineLoadingDivBottom.style.display = 'none';
});
}
else {
infiniteScrollRequestInProgress = false;
}
}
}
}
function checkVisible(elm) {
var rect = elm.getBoundingClientRect();
var viewHeight = Math.max(document.documentElement.clientHeight, window.innerHeight);
return !(rect.bottom = 0);
}
function updateURL(page_no) {
var querystring = window.location.search;
var hash = window.location.hash;
//remove hash (and any trailing #) from url
var url = window.location.href.replace(hash, ").replace(/#+$/,");
if(querystring != ")
{
url = url.replace(querystring, '?page='+page_no);
}
else
{
url += '?page='+page_no;
}
url += hash;
if(window.location.href != url) {
window.history.replaceState("visible_page", "Page " + page_no, url);
}
return url;
}
function updateLinksAndMeta(page_no) {
//update title and meta description
if(page_no == 1)
{ //remove page no
document.title = (document.title).replace(/Page [0-9]+ – /g, "");
if(meta_description) {
meta_description.content = (meta_description.content).replace(/Page [0-9]+ – /g, "");
}
}
else if(page_no > 1)
{
if((document.title).match(/Page [0-9]+/g) != null) {
document.title = (document.title).replace(/Page [0-9]+/g, "Page " + page_no);
}
else {
document.title = 'Page ' + page_no + ' – ' + document.title;
}
if(meta_description) {
if((meta_description.content).match(/Page [0-9]+/g) != null) {
meta_description.content = (meta_description.content).replace(/Page [0-9]+/g, "Page " + page_no);
}
else {
meta_description.content = 'Page ' + page_no + ' – ' + meta_description.content;
}
}
}
if(canonical) {
//update rel canonical
canonical.href = (canonical.href).split('?')[0] + '?page=' + page_no;
//update rel next
if(next_link)
{ next_link.href = (canonical.href).split('?')[0] + '?page=' + (page_no + 1);
}
//update rel prev
if(prev_link == null)
{
prev_link = document.createElement('link');
prev_link.rel = 'prev';
prev_link.id = 'prev-link';
head.appendChild(prev_link);
}
if(page_no == 2) {
prev_link.href = (canonical.href).split('?')[0];
}
else if(page_no = 0 || data.match_status.indexOf("PEN") >= 0) {
apostrophe = " ";
}
story.innerHTML = data.match_status + apostrophe + data.match_localteam_name_short + ' ' + data.match_localteam_score + '-' + data.match_visitorteam_score +
' ' + data.match_visitorteam_name_short;
}
}
function updateCricketScore(story, data) {
data = JSON.parse(data);
var match = data['score_strip'][0]['currently_batting'] ? data['score_strip'][0] : null;
if (match == null) {
match = data['score_strip'][1]['currently_batting'] ? data['score_strip'][1] : null;
}
if (match != null) {
story.innerHTML = match['short_name'] + ' ' + match['score'];
} else {
story.innerHTML = data['score_strip'][0]['short_name'] + ' vs ' + data['score_strip'][1]['short_name'] + ' | YET TO START';
}
}
function refreshScores() {
var stories = $all('[data-scoreid]');
for (var i = 0; i
Related posts