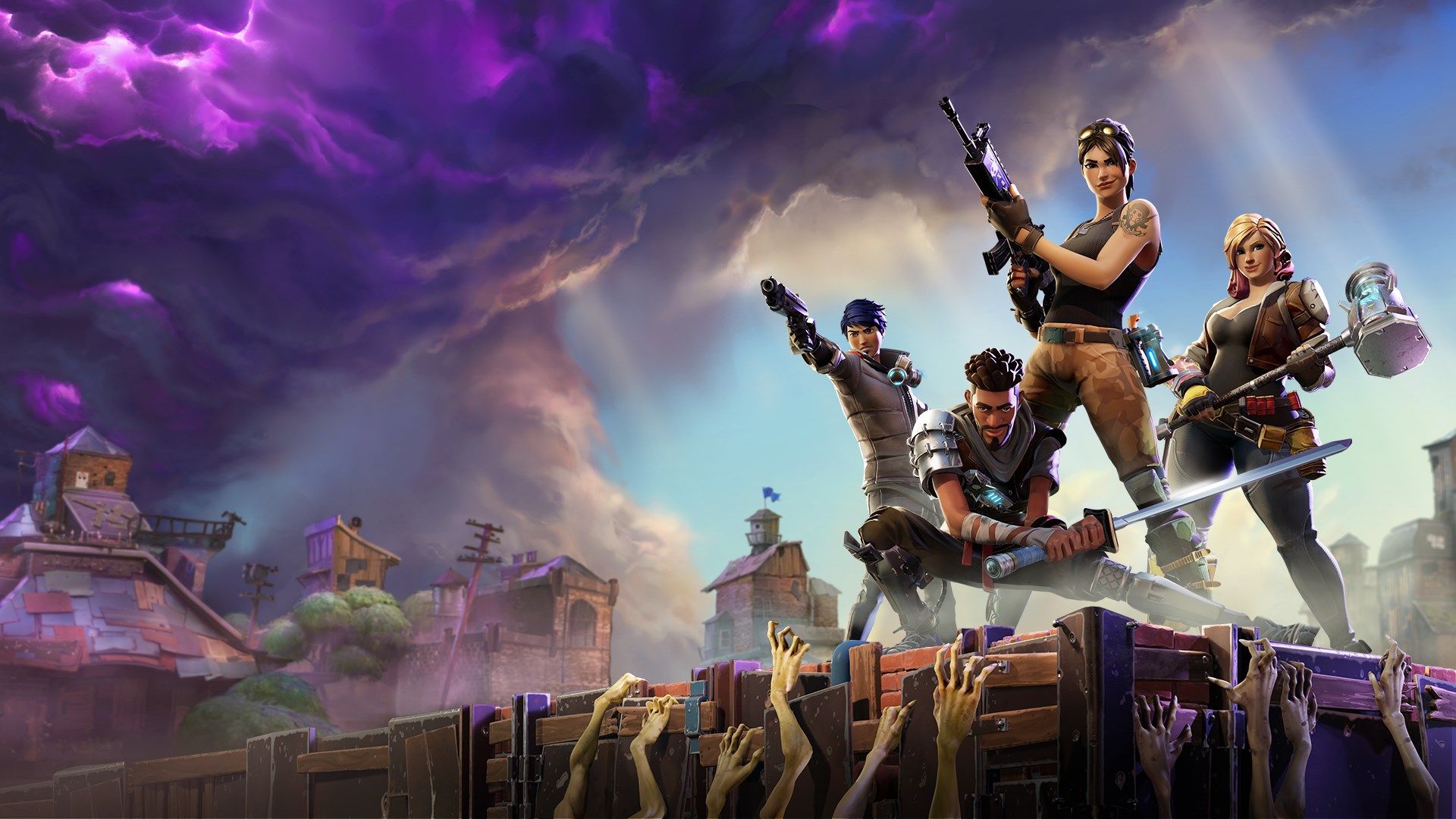 Image via Epic Games
A ton of bugs have come and gone in Fortnite since the release of the popular battle royale in 2017. Some of them have been fixed by the developer, but others can reappear after updates. That means knowing the proper corrections is still useful.
Before trying a solution below, you'll want to restart the game, launcher, and PC or console to find a solution to your problem. It's a basic practice that even the best players can forget sometimes.
Related: PC controller adjustments coming to Fortnite next week, Epic says
Here are some of the most prominent bugs in Fortnite and what you can do to try to fix them.
NameMeaningSolutionbad_module_
info has stopped
workingMessage appears while playing the game.-Run the game as administrator.
-Verify the game's file.
-Change full-screen options to accept administrator requests again.
-Update graphic card drivers.
-Verify Windows updates.CE-34878-0The PS4 crashes. It's not specific to Fortnite but happens on it too.1. Options -> Check for Update.
2. Settings -> System Software Update.
3. Restart your PS4.CE-40852-9Error while downloading on PS4.1. Settings -> Network -> Set Up Internet connection -> Select your network -> Custom.
2. Verify that IP and MTU are automatic, DHCP name is "Do Not Specify," Primary DNS on 8.8.8.8 and Secondary on 8.8.4.4.errors.com.epicgames.
common.server_errorConnection issueIt's either an issue from your connection or on the end of the servers.DP-6Error while downloading on PC.Run the Epic Games Launcher as administrator.IS-BV04Build verification failed.Solutions are explained by Epic Games. Verify dard drives and perform a memory test.Launcher white screenEpic Games launcher has a white screen.1. End every Launcher process.
2. Press Windows + E and go to C:UsersPC-NAME
AppDataLocal EpicGamesLauncherSaved.
3. Delete webcache file.SU-PQR1603"Self Update Failed" message while installing launcher.1. Right-click on the launcher and access "Properties".
2. Add " -SkipBuildPatchPrereq" at the end of "Target" tab.0Message asking to restart client instead of launching a game.-Run as administrator.
-Verify the game's files in the launcher's game settings.
-Run command prompt as administrator on Windows -> type "sfc/scannow" and Enter.911. Disconnection error.
2. Unable to join a party.1. Verify the game's files in the launcher's game settings.
2. Modify status of party to Private.93Unable to join a party.-Change the skin.
-Change lobby to public -> join the party without invite.
-Join friends using Epic Games list.500Unable to launch the game.There is no solution to this bug, but Epic Games fixes it when it occurs, like back in last January and May.30005Unable to launch the game due to anti-cheat bug.-Go to "C:Program Files (x86)EasyAntiCheat" and delete the .sys file.
-Launch "EasyAntiCheat_Setup.exe" file and repair.
Related posts