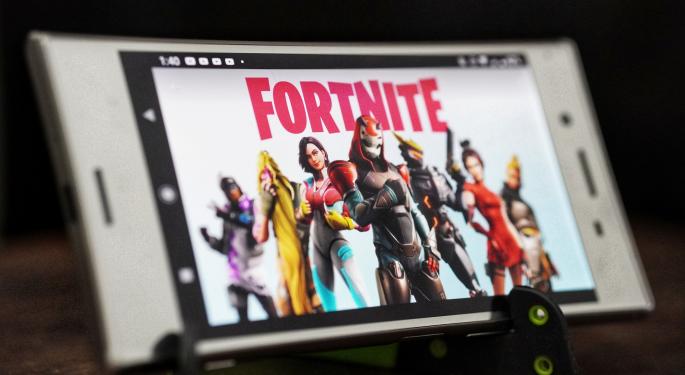 Epic Games Inc's legal battle over the removal its Epic's Fortnite video game from Apple Inc's (NASDAQ: AAPL) App Store came was halted in the U.K. after a judge disallowed the case proceedings in London, Bloomberg reports.
The judge believed that the U.S. was a better forum for the Apple dispute, while U.K. could have allowed a similar suit against Alphabet Inc.'s (NASDAQ: GOOG) (NASDAQ: GOOGL) Google.
Epic will reevaluate pursuing Apple in the U.K. after the ruling. It had complained to the U.K.'s antitrust tribunal at the end of last year, challenging Apple's removal of Fortnite following Epic's launch of an in-app payment system bypassing Apple's 30% fee. Epic recently escalated its dispute with Apple to the European Union (E.U.) antitrust regulators.
Epic plans to chase both Apple and Google in court and with regulators over anti-competitive practices to restore the game in their app stores.
The tech giants have increasingly attracted global regulator scrutiny, including the E.U., for heightened control over smaller firms dependent on them.
Price action: AAPL and GOOGL shares are down 1.61% at $127.54 and 0.90% at $2,082.31, respectively, on the last check Monday.
Related posts