A Fortnite leak reveals that Midas has been collecting the helmets of some popular characters.
Fortnite Season 2 is on the back-half, and fans are waiting to see what plotlines will sprout out of the finale. We saw some leaks that point to a doomsday device being created on the island, complete with strange hatches appearing around The Agency.
Midas seems to be the one behind all of this. Most of the other Season 2 characters are along for the ride.
Recently, data miner @FortTory got a closer look into what Midas' room will look like when he comes to the game. We only get a brief shot, here, but it appears as though he'll be prepping the doomsday device from his agency stronghold.
The Sound and the Animations for the Intro belong to the Room of Skye. And the background isn'thow it will be. We miss furniture etc. Its all about the "Dooms Room" where we can see a glimps of at the end.
— FortTory – Fortnite Leaks & News (@FortTory) April 2, 2020
Another data miner, @InsideBattleBus, found a strange collection in the room as well. There is a group of gilded helmets including the Black Knight, A.I.M., and even the Chaos Agent.
If this is true, then it means Midas has been collecting gold helmets since Season 2. He's been in the mix the whole time.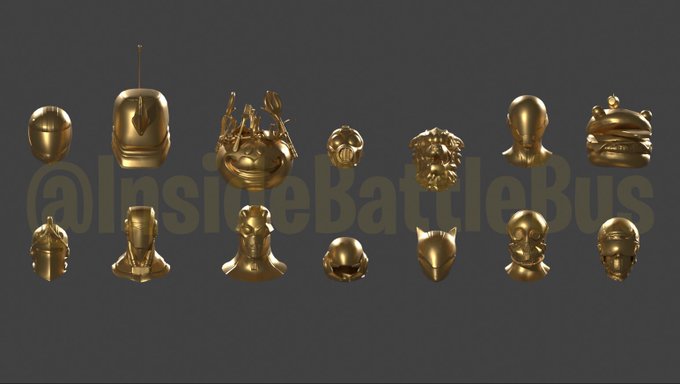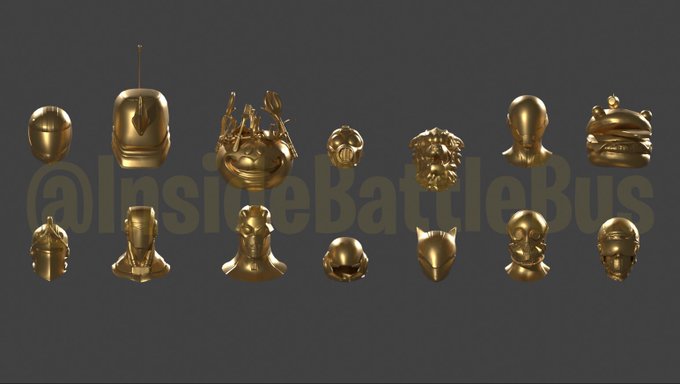 Via: @InsideBattleBus
All of these helmets make Midas look pretty guilty. It's far from a stretch to call him the villain of the season – what with the doomsday device, and all.
The question remains, though: who is the hero? I'm putting my money on the Chaos Agent. He, like The Visitor before him, was introduced as a villain that had some dastardly plans. Over time, we found out that The Visitor was just someone who knew a lot more than the rest of us.
The Chaos Agent could be in the same spot. We thought he was the villain of Season 1, but he could have been preparing for Midas' attack in Season 2. We'll have to wait and see what happens – possibly for another season or two – before we'll truly know the implications of all of this.
Related posts