Players of Fortnite, the world's most popular computer game, are being targeted by ransomware pretending to be a hack that allows players to aim more accurately when playing the game.
Detailed Tuesday by security researchers at Cyren Ltd., the Syrk ransomware was found to be masquerading as an "aimbot" that in addition to improving a player's aim also claimed to assist players in identifying the location of others players in the game.
The code for Syrk uses the code of Hidden-Cry, an open-source form of ransomware that is widely available and was available on GitHub for a time. Like various forms of ransomware before it, the code encrypts files and demands a ransom payments with the addition of threats that files will be deleted every two hours until such time that the ransom payment is made.
The good news is that thanks to its use of open-source code, the researchers found that it's possible to decrypt target files and recover any that have been deleted using a Hidden-Cry decryption tool.
With an estim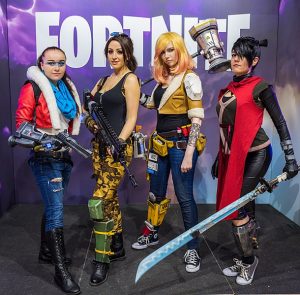 ated 250 million users worldwide, Fortnite players have been targeted by other scams previously. That ransomware has been thrown into the mix shouldn't come as a great surprise.
"Combining game malware with ransomware was inevitable," Chris Morales, head of security analytics at cybersecurity firm Vectra AI Inc., told SiliconANGLE. "Social engineering through online video games has been going on for some time. It is a large audience to target and an industry that is known to look for shortcuts.'"
The problem, he added, is that "Malware posing as a hack tool is novel as it will not be validated by any app store and bypasses the normal security controls. This makes encrypting files using a game hack highly opportunistic and easy to execute. This ransomware is effectively cheating the cheater."
Alex Guirakhoo, strategic intelligence analyst at digital risk protection firm Digital Shadows Ltd., noted that the video game industry and gamers in general are lucrative targets for cybercriminals.
"A lot of this builds on the wide media attention that popular games receive on social media and sites such as Twitch or YouTube," he said. "The more attention a game gets because of a new release or update, the more likely it is that a cybercriminal will be able to successfully distribute malware."
Photo: Sergey Galyonkin/Wikimedia Commons; image: Cyren
Since you're here …
… We'd like to tell you about our mission and how you can help us fulfill it. SiliconANGLE Media Inc.'s business model is based on the intrinsic value of the content, not advertising. Unlike many online publications, we don't have a paywall or run banner advertising, because we want to keep our journalism open, without influence or the need to chase traffic.The journalism, reporting and commentary on SiliconANGLE — along with live, unscripted video from our Silicon Valley studio and globe-trotting video teams at theCUBE — take a lot of hard work, time and money. Keeping the quality high requires the support of sponsors who are aligned with our vision of ad-free journalism content.
If you like the reporting, video interviews and other ad-free content here, please take a moment to check out a sample of the video content supported by our sponsors, tweet your support, and keep coming back to SiliconANGLE.
Related posts