'Fortnite' Season 10 Teaser 3 Reveals Dark Drift & New Ragnarok Skin
David, 1 year ago
0
2 min

read
25
Fortnite Season 10 teasers continue as we inch toward Thursday's big release, and we have even more hints that the upcoming Battle Pass may have some sort of focus on the past. With the Visitor coming back, what does it all mean?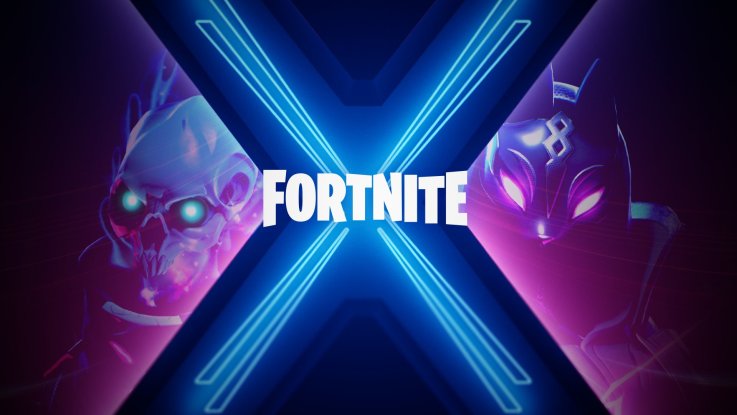 'Fortnite' Season 10 teaser 3 has arrived, and the image sure is intereting. What's going on with Drift and Ragnarok? 'Fortnite' is available now on PS4, Xbox One, Switch, PC and mobile.
Epic Games
Season 10 Teaser 3 features the slogan "twist time" and two presumed Battle Pass skins. The one on the left appears to be some kind of zombie with remnants of Ragnarok, while the character on the right appears to be a dark, and possibly female, take on Drift. From this teaser in particular, it would appear players might be visiting an alternate version of the past in the upcoming season.
Fortnite Season 10 teasers began Sunday afternoon and continued Monday morning. While the first image hinted that fans may be able to revisit the previously destroyed Dusty Depot, yesterday's teaser featured something drastically different with a huge robot and small Visitor symbol to the left. Considering the Visitor and his rocket are back in play, most fan theories center around the possibility that Fortnite Season 10 might feature some kind of time travel mechanic that allows players to see old parts of the Battle Royale map. Teaser 3 validates those thoughts as well. Yet, between that retro feel, the possible addition of Robots offers a chance to push the game further into the future than ever before. For all intents and purposes, Fortnite Season 10 looks like it will blend old and new aesthetics in exciting ways.
Fortnite is available now on PS4, Xbox One, Switch PC and mobile. Season 10 is expected to begin August 1.
What are your thoughts on Teaser 3 and the rest of Fortnite Season 10? Does a time travel theme interest you? Tell us in the comments section!
Related posts