Fortnite Skin Concept – Durr Boxer Skin
David, 2 years ago
0
2 min

read
73
Here is a Fortnite skin concept that could be added to the Durrr Burger set.
The competition between Tomatohead and Beef Boss is well known in Fortnite and was hinted at in season v5.30 when the Tomatohead challenges were added and the official Fortnite twitter account had tweeted out something quite sinister. This animated screen suggests that Tomatohead starting the war with Beef Boss by torturing Grill Sergeant.
Ascend to Royale-ty as Tomatohead by completing the Tomatohead challenges, available for past and present owners of the outfit.
The Tomatohead Outfit is in the Item Shop now! pic.twitter.com/bUG8hegZ3U
— Fortnite (@FortniteGame) August 23, 2018
The Food Fight LTM (Limited Time Mode) was introduced in the v6.30 update and it lets players fight on team tomato or team burger. Reddit user Recade15 has thought of a skin concept that could be added to the Durrr Burger set, Durr Boxer.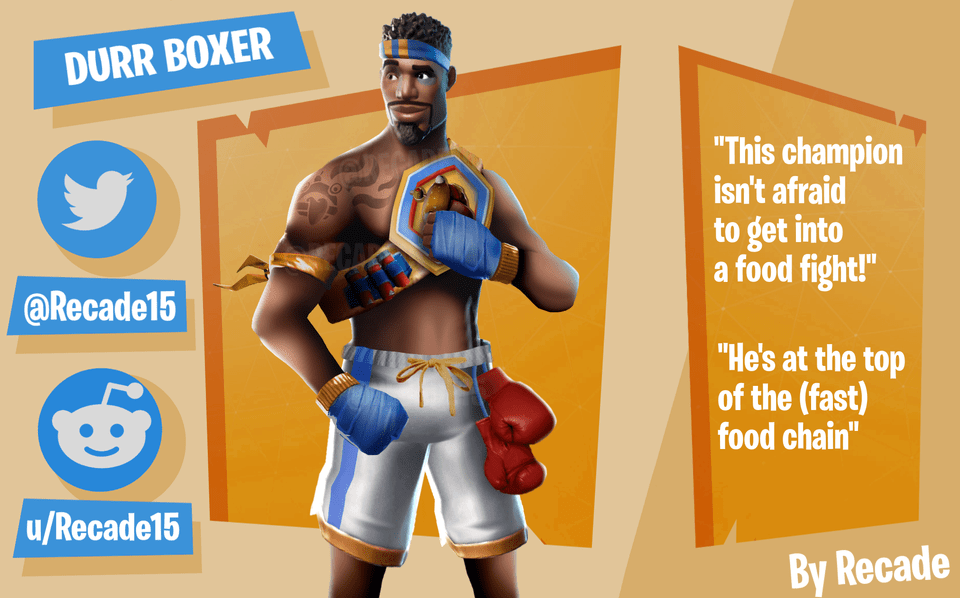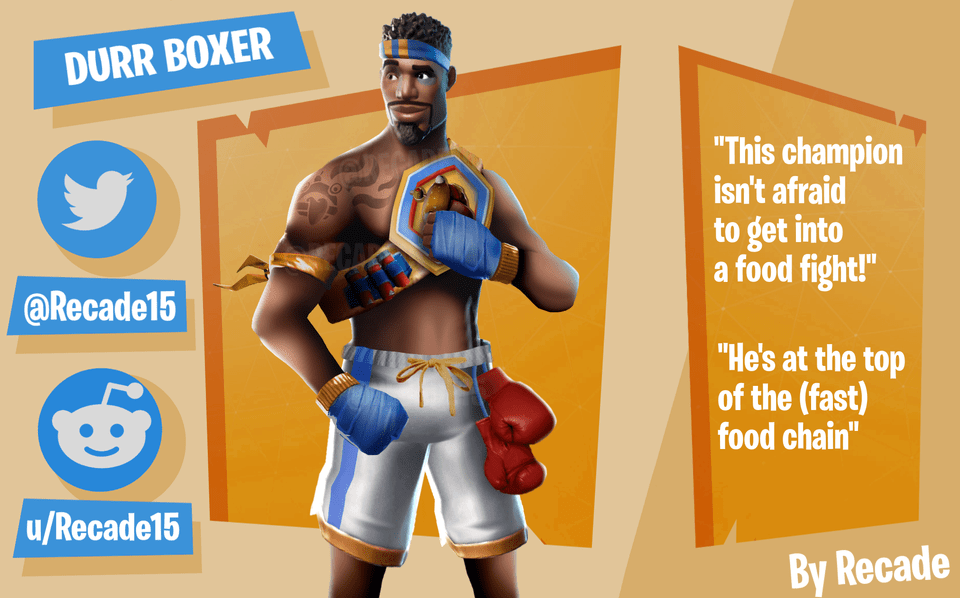 Fortnite Skin Concept – Durr Boxer Skin via u/Recade15
Recade15 has the description for the skin as, "This champion isn't afraid to get into a food fight! He's at the top of the (fast) food chain."
Content continues below ad
It can be argued that Tomatohead doesn't really have an 'employee' on his side, whereas Beef Boss has the Grill Sergeant and adding Durr Boxer could be an unfair advantage for the team burger side. Nightshade is another skin in the Pizza Pit set, but she was only available in the Season 6 Battle Pass. Maybe Tomatohead needs a sidekick as well and there could be a female version of this skin added for the Pizza Pit set?
There is another concept that has been suggested in the past that could be added to the Pizza Pit set, called Mozzarella Major as the female counterpart of Grill Sergeant, which you can see here.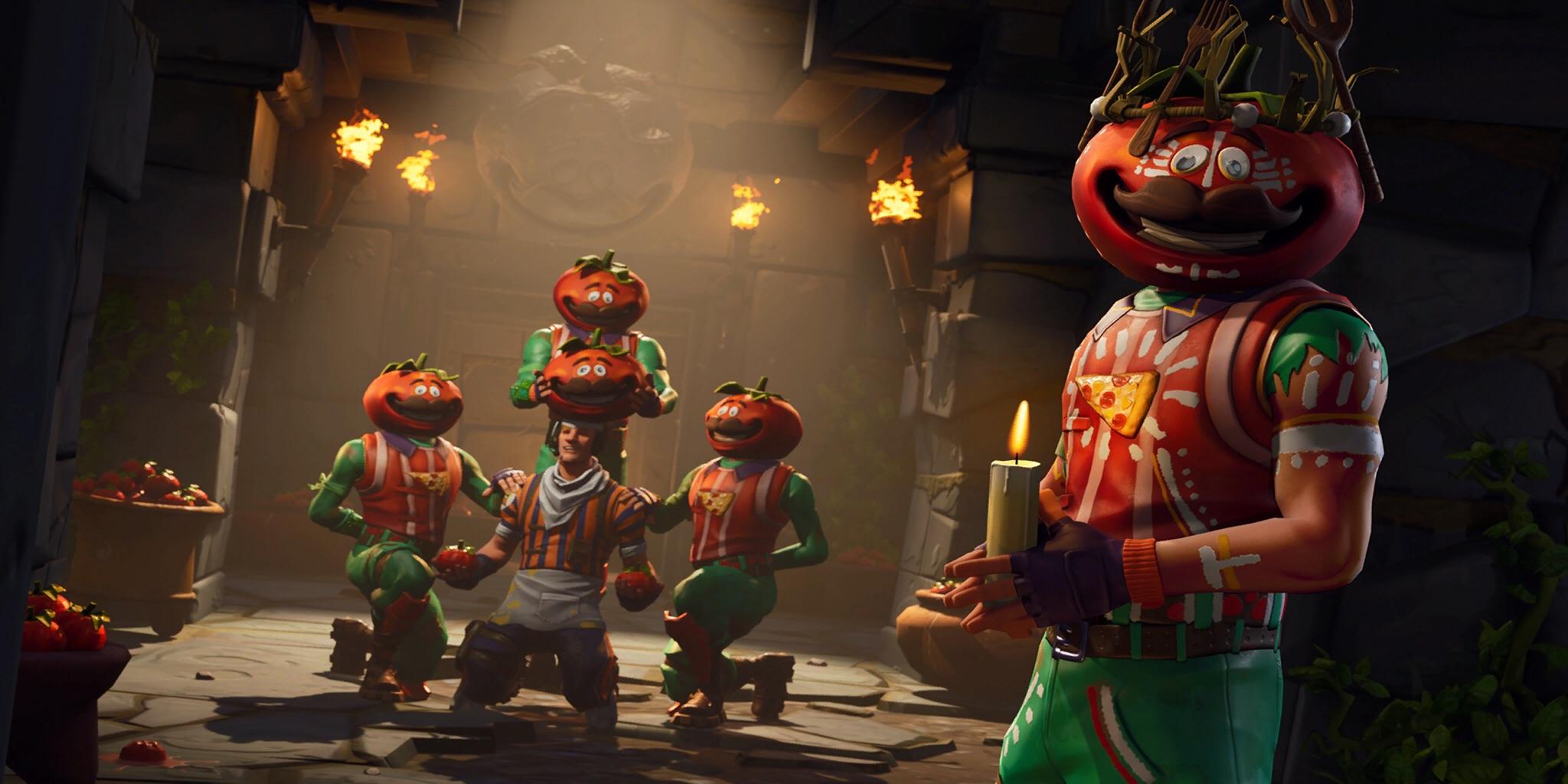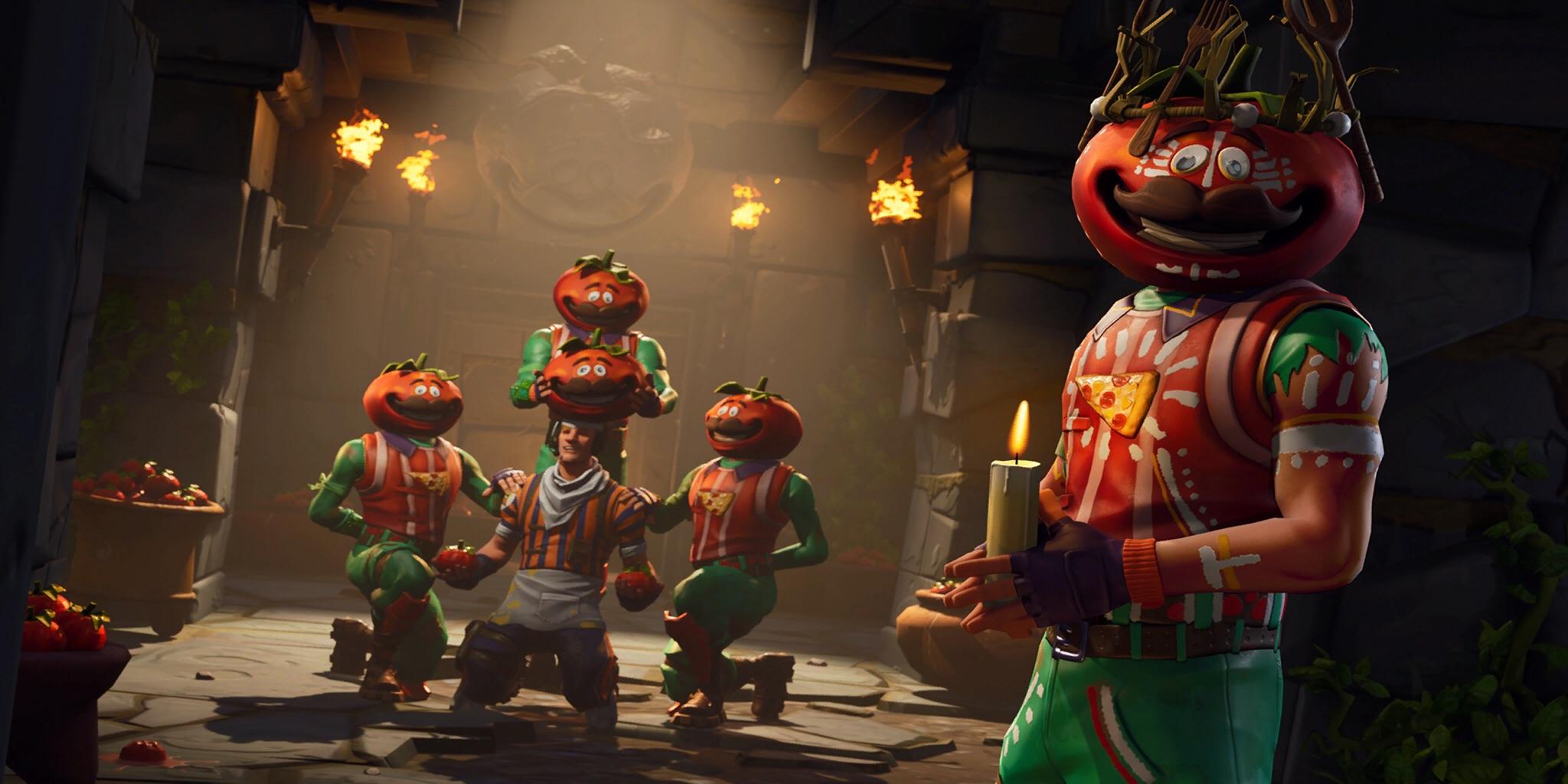 Fortnite Grill Sergeant Tomatohead Loading Screen
What do you think of this skin? Would you want to see this skin added to Fortnite?
Related posts