A Florida woman was arrested this week after being accused of striking her son because he refused to stop playing a video game and take a shower.
Ann Maria Perugia, 35, was detained on Wednesday by officers from the South Daytona Police Department after her 10-year-old child told police investigators that she hit him with a "closed fist" in the bathroom, according to an arrest report obtained by media outlet WFTV.
Woman Steals Juul Vape from Gas Station, Tries to Flee in Lyft and Uber
Read more
According to the report, which was based on the boy's version of the alleged incident, the mother became angry because the child had failed to turn off his game of Fortnite after being asked.
About 10 minutes after Perugia's first request to switch off the console and take a shower, the son still had not moved, police said. When the child was then asked if he had washed he replied "no." The alleged punch took place as he started to make his way into the restroom to take a shower, officials noted.
The South Daytona police report said: "He got up and started towards the bathroom and that is when his mother got irate and charged into the bathroom. When the two got into the bathroom [he] stated that she punched him with a closed fist in the jaw which dislocated his jaw and caused great pain."
"The child also had scratches around his body that were caused by the mother," it added. "This malicious act also caused her son unjustifiable pain and injury. This act has no valid reason to subject the child to that kind of punishment for failing to listen to his mother."
Law enforcement said the child called his father, who picked him up from the Northern Road home. The father, who has not been named, later told officials he wanted to press charges for abuse, Fox 35 reported, noting Perugia's version of events did not mention a punch.
Based on the police report, the mother said the boy had "stomped his feet into the bathroom so she followed him and asked what his attitude was for." She said her son responded: "I hate you and you don't do anything for me!" before packing a bag and heading outside. She confirmed an altercation had been sparked over the video game and showering, WFTV reported.
Perugia said she grabbed the boy's arm to bring him inside after he went to leave the home. She said the son threw rocks at her car outside, the Miami Herald reported. According to local media, the son was taken to an aunt as the father does not have full custody rights.
Records published by the Volusia County Clerk confirmed Perugia was held on a child abuse charge, specifically infliction of physical/mental injury, which is a third degree felony. She was released shortly after 4:30 p.m. yesterday after posting bail, which had been set at $5,000.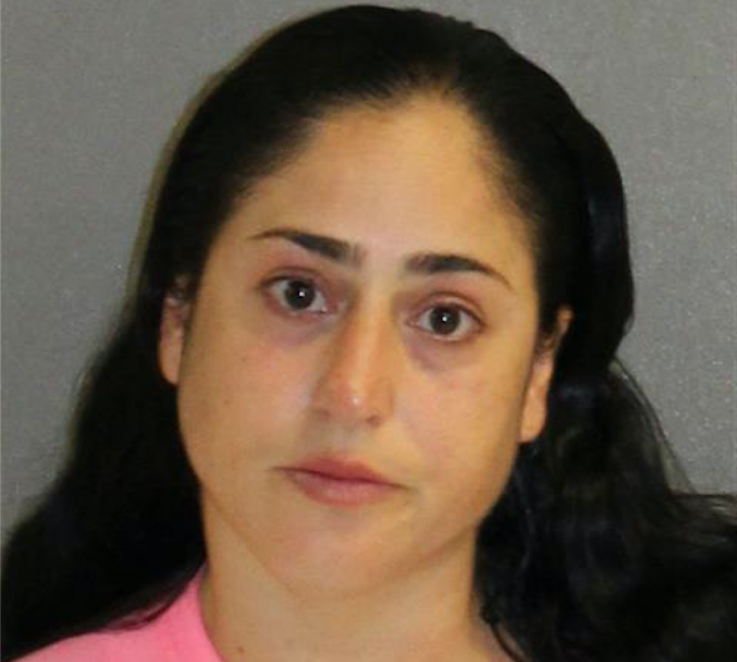 Ann Maria Perugia, 35 (arrest mugshot pictured) was detained on October 23, 2019, by officers from the South Daytona Police Department in Florida.
Volusia County Corrections
Related posts