The previously leaked Vendetta fish and Midas Flopper have been further confirmed by new images from Fortnite China.
Alongside a Marvel themed Battle Pass and the return of popular items like Shockwave Grenades and Bouncers, the Fortnite Season 4 update also introduced a load of new types of fish.
Missing from the waters though were two special fish that data miners had found in the game files. Other than a few dubious claims by people with no evidence, there have been sightings of the Midas Flopper or the Vendetta.
However, a recent tweet from popular Fortnite leaker @iFireMonkey suggests that hope is not lost. He shared an official image from Fortnite China which appears to hype up some upcoming additions.
In an official image from Fortnite China about the Fishing update added in Season 4 they hyped up "More rare fish on the way", showing blacked out images of Vendetta & Midas Flopper.
This helps confirm that the Vendetta & Midas Floppers are not scrapped but are also not out yet! pic.twitter.com/5jo4ihr2Ho
— FireMonkey • Fortnite Intel ?? (@iFireMonkey) September 7, 2020
Text below the blacked-out pictures of the two new fish roughly translates to, "More rare fish are on the way, please look forward to!". The silhouette of the fish also matches the shape of the Midas Flopper and Vendetta fish in past leaks.
What will they do?
Definitely the most exciting of the two, the Midas Flopper will supposedly turn your entire inventory to Legendary (Gold) rarity. This likely means that it will be incredibly rare, but this would be insanely strong and have the potential to turn your whole game around.
The Vendetta fish is not quite so crazy, but still a handy catch. It will temporarily highlight the location of a nearby enemy, similar to the Flare Gun or Proximity Mine.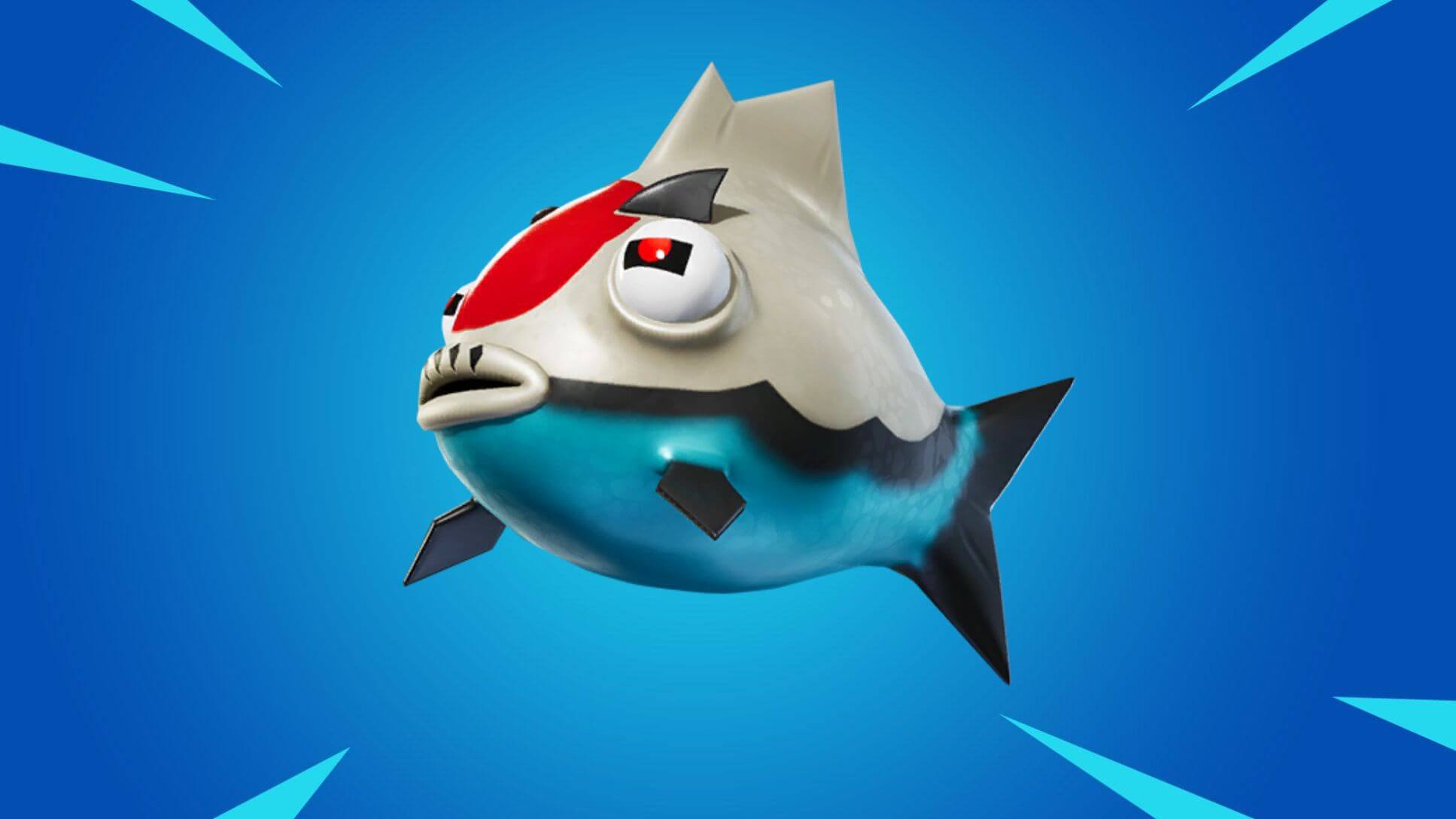 Of course, we already know of one special fish patrolling the Fortnite seas. The Mythic Goldfish has been about since the beginning of Chapter 2, but with a 1 in a million chance of being fished, not many players have come got their hands on this trophy.
Based on the information above, it seems like the new fish are not currently available in-game. Exactly when they will appear we cannot be certain, but with the first content update of the season scheduled for later this week, we may soon find out!
Related posts