PUBG Mobile Season 8 Release Date And Royal Pass Season 8 Reward Leaks 
David, 2 years ago
0
5 min

read
77
News



134   //   


05 Jul 2019, 22:56 IST


SHARE
Share Options
×
Facebook
Twitter
Flipboard
Reddit
Google+
Email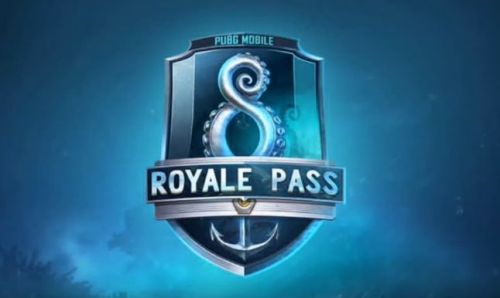 PUBG Mobile Season 8 Release Date
PUBG Mobile's season 7 was full of some fantastic rewards and new features. But now, as one season is just about to end, a brand-new season is coming. Here we are with all the information on Season 8's release date and the rewards that are coming with the new season of PUBG Mobile. This new season will reward its players with more gun skins, new emotes and some great outfits.
Season 8 Release Date:
As the information says, PUBG Mobile's Season 8 will arrive between 14th July to 17th July. PUBG Mobile Royal Pass page shows that Season 7 ends on 14th July, meaning that within 2-3 days, the new season will be announced by PUBG Mobile. As season 7 ends on 14th July, Royal Passes will get locked and tiers will also get a reset. Then, players might have to wait 2-3 days for Season 8 to get released and to see new rewards and other features.
Royal Pass Season 8 Reward Leaks:
PUBG Mobile has decided to go with a new theme for Season 8 which is related to ocean depths. We can see '8' being written, depicting the legs of an octopus which clearly means that this season will have some new outfits, and gun skins related to ocean life.
Top Leaks Of Royal Pass Season 8:
Squad Leader SetScarlet Horror- Scar-LDeep Sea UAZBloody Tide Helmet SkinSpawn Island DanceNew SLR and DP-28 Skins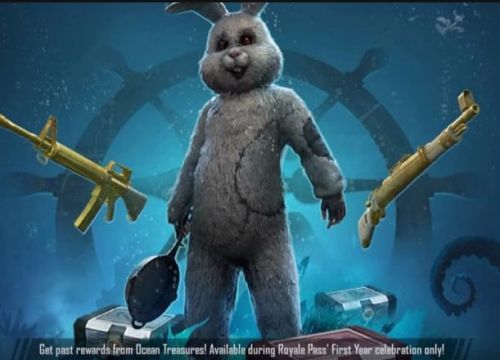 PUBG Mobile Season 8 Release Date
While another great feature of this Royal Pass is that, you will get some past outfits in the ocean treasures, which is great. As various players loved many skins which came in the past and were not able to buy or get them. So this time get ready to grab some of the best outfits and weapon skins which came by in past seasons of PUBG Mobile.
Stay tuned for more information on Season 8 of PUBG Mobile right here on Sportskeeda.
PUBG: PUBG Mobile Season 8 RP Leaked
RELATED STORY
PUBG Mobile Update v0.12.5: PUBG Mobile Season 7 release date, new gun, companion and other features that you need to know
RELATED STORY
PUBG Season 7: PUBG Mobile Season 7 RP Leaked
RELATED STORY
PUBG Update: PUBG Mobile Update 0.12.5 Leaked; Here is What All You Can Expect in PUBG Mobile Season 7
RELATED STORY
PUBG: Release Date for PUBG Mobile 0.13.0 Update Leaked
RELATED STORY
PUBG Mobile Premier League 2019: Everything You Need To Know
RELATED STORY
PUBG Mobile Season 5 Update: New Theme, Loading Screens, Items, Outfits, Skins and other Details Leaked 
RELATED STORY
PUBG Update: PUBG Mobile Update 0.12.5, Season 7, Pets, Godzilla collab, Royale pass and more
RELATED STORY
PUBG Mobile New Season 5 Recap Video Features Highlights of Season 5
RELATED STORY
PUBG Mobile Update 0.12 Release Date Revealed, New Update Includes Survive Till Dawn 2.0, Spectator Mode and more 
RELATED STORY
Fetching more content…
');
storiesList.insertAdjacentHTML('beforeend', '
End Page ' + pageNumber + '
');
window.addEventListener("scroll", onWindowScroll);
function onWindowScroll(e) {
var st = window.pageYOffset || document.documentElement.scrollTop;
if (!infiniteScrollRequestInProgress) {
if (st > lastScrollTop) {
direction = 'down';
}
else if (st = contentHeight || yOffset 1 ? min_page -1 : min_page);
if(page_to_be_fetched > 1) {
timelineLoadingDivTop.style.display = 'block';
}
}
if(page_to_be_fetched > max_page || page_to_be_fetched -1 ? postType : "News";
var category = "Scroll: " + type;
if (typeof ga_event == 'function' && data.trim() != ") {
ga_event(category, action, label);
}
if (data.trim() != ") {
pageNumber = page_to_be_fetched;
if(direction == 'down')
{
max_page += 1;
storiesList.insertAdjacentHTML('beforeend', '
Start Page '+ pageNumber +'
');
storiesList.insertAdjacentHTML('beforeend', data);
storiesList.insertAdjacentHTML('beforeend', '
End Page '+ pageNumber +'
');
timelineLoadingDivBottom.style.display = 'none';
}
else if(direction == 'up')
{
if(min_page > 1)
min_page -= 1;
storiesList.insertAdjacentHTML('afterbegin', '
End Page '+ pageNumber +'
');
storiesList.insertAdjacentHTML('afterbegin', data);
storiesList.insertAdjacentHTML('afterbegin', '
Start Page '+ pageNumber +'
');
timelineLoadingDivTop.style.display = 'none';
}
infiniteScrollRequestInProgress = false;
} else {
timelineLoadingDivTop.style.display = 'none';
timelineLoadingDivBottom.style.display = 'none';
}
removeDuplicateStories();
refreshScores();
// This is done so that the argument value gets corrected in case the user loads the feed by giving page as param and then switches the feed.
window.scrollTo(window.scrollX, window.scrollY + 1);
}, function (error) {
console.log(error);
infiniteScrollRequestInProgress = false;
timelineLoadingDivTop.style.display = 'none';
timelineLoadingDivBottom.style.display = 'none';
});
}
else {
infiniteScrollRequestInProgress = false;
}
}
}
}
function checkVisible(elm) {
var rect = elm.getBoundingClientRect();
var viewHeight = Math.max(document.documentElement.clientHeight, window.innerHeight);
return !(rect.bottom = 0);
}
function updateURL(page_no) {
var querystring = window.location.search;
var hash = window.location.hash;
//remove hash (and any trailing #) from url
var url = window.location.href.replace(hash, ").replace(/#+$/,");
if(querystring != ")
{
url = url.replace(querystring, '?page='+page_no);
}
else
{
url += '?page='+page_no;
}
url += hash;
if(window.location.href != url) {
window.history.replaceState("visible_page", "Page " + page_no, url);
}
return url;
}
function updateLinksAndMeta(page_no) {
//update title and meta description
if(page_no == 1)
{ //remove page no
document.title = (document.title).replace(/Page [0-9]+ – /g, "");
if(meta_description) {
meta_description.content = (meta_description.content).replace(/Page [0-9]+ – /g, "");
}
}
else if(page_no > 1)
{
if((document.title).match(/Page [0-9]+/g) != null) {
document.title = (document.title).replace(/Page [0-9]+/g, "Page " + page_no);
}
else {
document.title = 'Page ' + page_no + ' – ' + document.title;
}
if(meta_description) {
if((meta_description.content).match(/Page [0-9]+/g) != null) {
meta_description.content = (meta_description.content).replace(/Page [0-9]+/g, "Page " + page_no);
}
else {
meta_description.content = 'Page ' + page_no + ' – ' + meta_description.content;
}
}
}
if(canonical) {
//update rel canonical
canonical.href = (canonical.href).split('?')[0] + '?page=' + page_no;
//update rel next
if(next_link)
{ next_link.href = (canonical.href).split('?')[0] + '?page=' + (page_no + 1);
}
//update rel prev
if(prev_link == null)
{
prev_link = document.createElement('link');
prev_link.rel = 'prev';
prev_link.id = 'prev-link';
head.appendChild(prev_link);
}
if(page_no == 2) {
prev_link.href = (canonical.href).split('?')[0];
}
else if(page_no = 0 || data.match_status.indexOf("PEN") >= 0) {
apostrophe = " ";
}
story.innerHTML = data.match_status + apostrophe + data.match_localteam_name_short + ' ' + data.match_localteam_score + '-' + data.match_visitorteam_score +
' ' + data.match_visitorteam_name_short;
}
}
function updateCricketScore(story, data) {
data = JSON.parse(data);
var match = data['score_strip'][0]['currently_batting'] ? data['score_strip'][0] : null;
if (match == null) {
match = data['score_strip'][1]['currently_batting'] ? data['score_strip'][1] : null;
}
if (match != null) {
story.innerHTML = match['short_name'] + ' ' + match['score'];
} else {
story.innerHTML = data['score_strip'][0]['short_name'] + ' vs ' + data['score_strip'][1]['short_name'] + ' | YET TO START';
}
}
function refreshScores() {
var stories = $all('[data-scoreid]');
for (var i = 0; i
Related posts