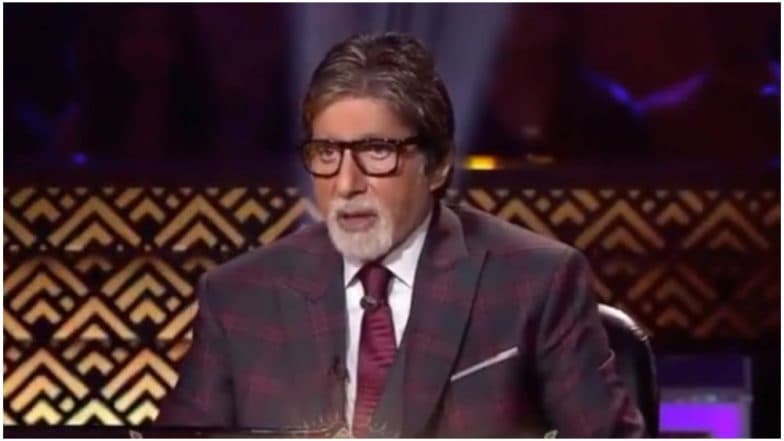 Amitabh Bachchan in KBC. (Photo Credits: File Image)
Mumbai, August 20: What is the full form of PUBG? The famous online game, which is a sensation among the youth world over, featured as a question the Kaun Banega Crorepati (KBC) Season 11 episode. The answer is PlayerUnknown's Battlegrounds. Kaun Banega Crorepati 11: Rs 7 Crore Jackpot and Three Other Major Changes That Make Amitabh Bachchan's Quiz Show More Exciting.
PUBG is an online game that has changed the landscape of online mobile gaming. However, the online game has also had its share of criticism with extreme cases of PUBG addiction reported. PUBG Addiction of Son Irks Mother in Jind, 17-Year-Old Commits Suicide After Mother Breaks Phone.
Megastar Amitabh Bachchan hosts the 11th season of popular reality game show "Kaun Banega Crorepati". "KBC", based on the UK programme "Who Wants to Be a Millionaire?", is scheduled to start airing this month.
The 76-year-old actor had taken to Twitter to share the news before the show starting airing. "It has begun… another 'KBC' … 19 years since it started… 11 seasons… and the love of all the viewers," Bachchan had tweeted along with some photographs from the sets.
Related posts