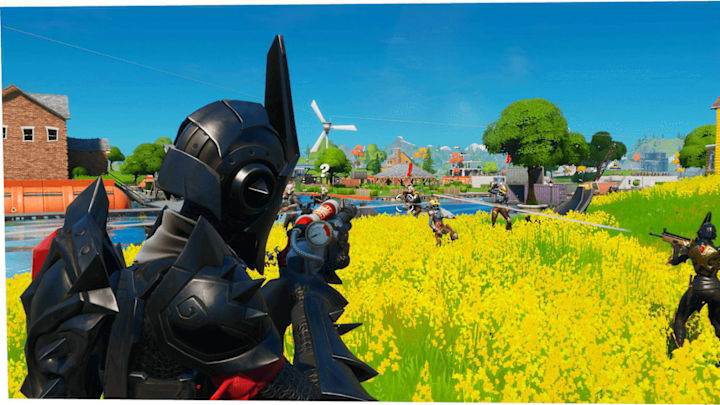 Where is Gorgeous Gorge Waterfall in Fortnite? | Photo courtesy of Epic Games
Where is Gorgeous Gorge Waterfall in Fortnite?
With the fifth and final week of challenges now available for the exclusive Aquaman Fortnite skin, Gorgeous Gorge becomes an important location on the map. The reason? Once players complete all five Aquaman challenges, they unlock a bonus challenge with a reward of the alternate Aquaman style.
That challenge is to dive over the waterfall at Gorgeous Gorge while wearing the Aquaman skin. Here's how to get there.
As this clip shows, the Gorgeous Gorge Waterfall is located northwest of Lazy Lake and southeast of The Authority. It is probably easiest to drop from the Battle Bus and head straight for the waterfall, avoiding the potential that the storm moves to cover Gorgeous Gorge. However, be wary of opponents as it will likely be a crowded location due to the new challenge.
Dive over the Waterfall at Gorgeous Gorge and unlock the prized possesion from the Chapter 2 Season 3 Battle Pass.
Related posts